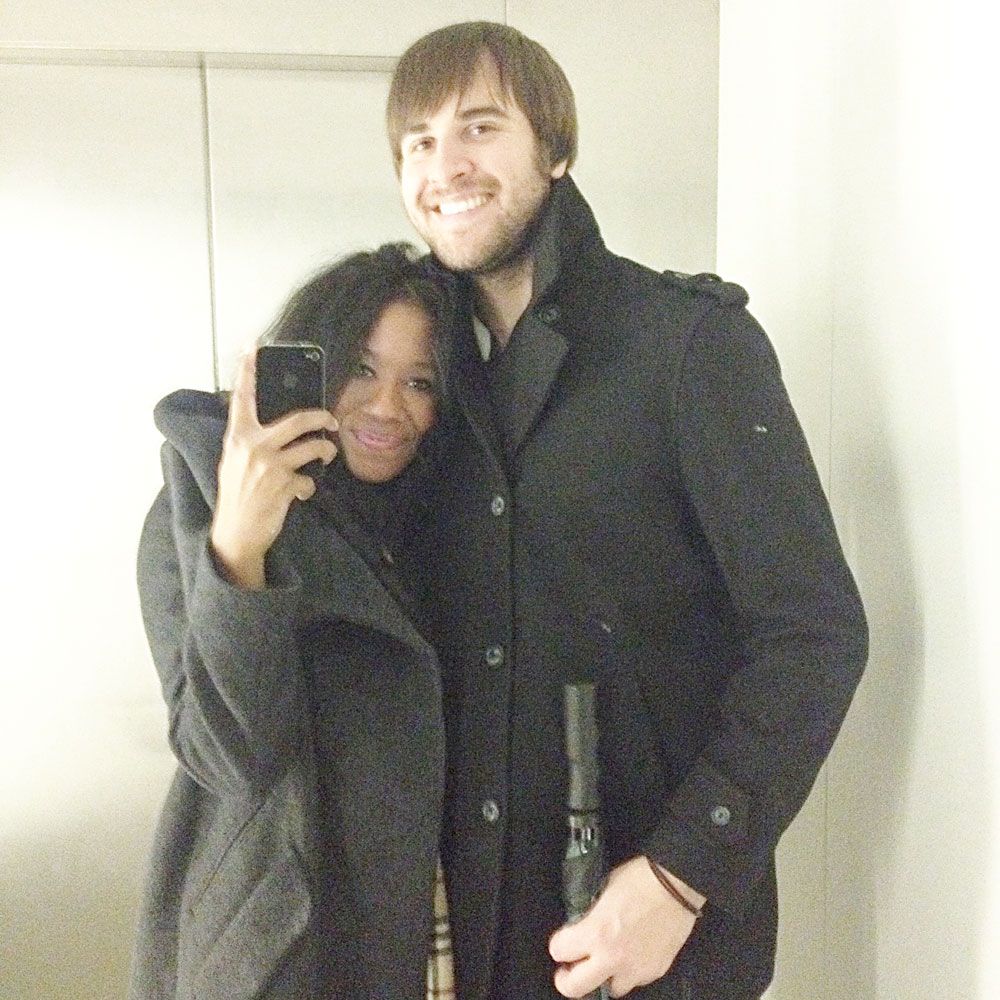 Oh, I am
so
excited for this weekend! After reading the first two books – and patiently waiting for Ryan to catch up – we're
finally
going to start watching
Game of Thrones
! Every time I see a mention of a character from the books I have to restrain myself from throwing my computer out the window so that nothing gets spoiled, so this is really going to improve my quality of life for a few reasons! Namely, not worrying about how I'd explain to my clients that their proofs are late because someone mentioned Sansa in a blog post.
That makes for three whole date nights this week, which I'm pretty sure is a world record! Last night we went to see
Thriller Live
at the Hippodrome thanks to a very sweet birthday presents from Ryan's parents. We had a lot of fun (I love me some singing and dancing and Michael Jackson) and were probably the youngest people in the house (which I don't get, at all really). So that's where that blurry, iPhone elevator photo above is from!
Now, on to the links so that I can go finish up work and re-read a few chapters from the first
GoT
!
+
Which rappers correspond to classic TV shows?
Now you know
.
+
Is it really over for
paid apps
?
+
YASSSSSSSSS
!! BRITNEY I LOVE YOU!
+
While we're on BuzzFeed, how about we go ahead and stop referring to women in their 20s as "
girls
"? Also, I hate that entire article.
+
Facts
!
+
It's like
seeing into my future
!
+
The history of
of the Trapper Keeper
.
+
Karen has a new eBook on
building a community online
and it looks wonderful!
+
This
is so true: "Sometimes done is better than perfect."
+
"
Journalism is dead
."
+
It really should be declared a holiday when Allie posts! A new
Hyperbole and a Half
!
+
As I see my to-read list on Goodreads about to tip over the 50 mark, I really needed to read
this
.
+
My dream
.
+
The
DesignerVACA
looks amazing! Sob, so far away!
+
David Bowie's
75 must-read books
.
+
This is awesome: "
7 female film characters I want to have a drink with
."
+
Now that I have a bit more room, I've been cooking up a storm! I'm thinking I need to try some new things, namely
this
.
+
Katie put up some pretty iOS7
wallpapers
.
+
Speaking of wallpapers, have you grabbed your
October wallpapers
yet?
+
Make sure you read the posts by Lulu and Ché on how
The Photo Hunt
came about!
Here
and
here
!
+
I use WePay for business over PayPal for about a billion reasons, but the WePay CEO
sums it up nicely here
.
+
And now, my
favorite Instagram of the week
via
@taniajoyfjane
!
Happy Friday and Happy Weekend!