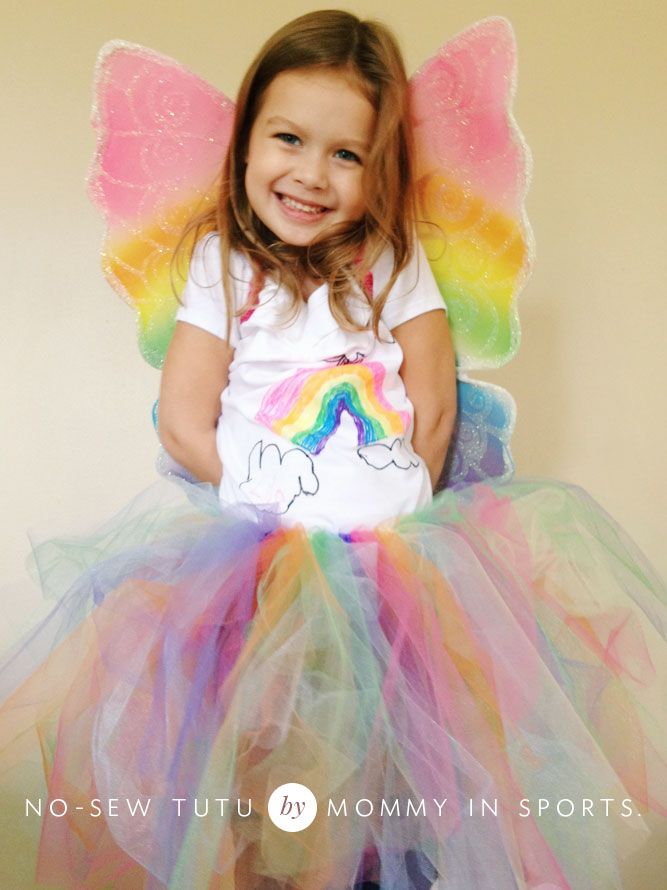 I've had the honor and pleasure of working with Kristen of
Mommy in Sports
over the course of this past year. She's hilarious, incredibly talented, kind, and doing some fantastic writing over on her blog.
Since Halloween is coming up, I asked Kristen if she'd be willing to feature a project she recently worked on for one of her kid's costumes! Here's Kristen, in her own words, on the project:
I used to love doing crafts before the kids joined our lives; scrapbooking, candle making, baking & DIY Halloween costumes. But being so busy hasn't left me much time to play...until this Halloween. When my daughter said she wanted to be a rainbow, I just had to try to make this "no sew tutu skirt"! And the results are simply fabulous! All you need is tulle, elastic (or ribbon), scissors, and a little patience. Start to finish…this maybe took an hour to assemble. This is awesome for a kids costume, or could be totally dazzling for some grown up fun too! I'm making myself one and going to surprise the kids come trick or treat time. Who says tutu's are only to be worn by ballerinas or kids? Happy skirt making...and don't forget to twirl!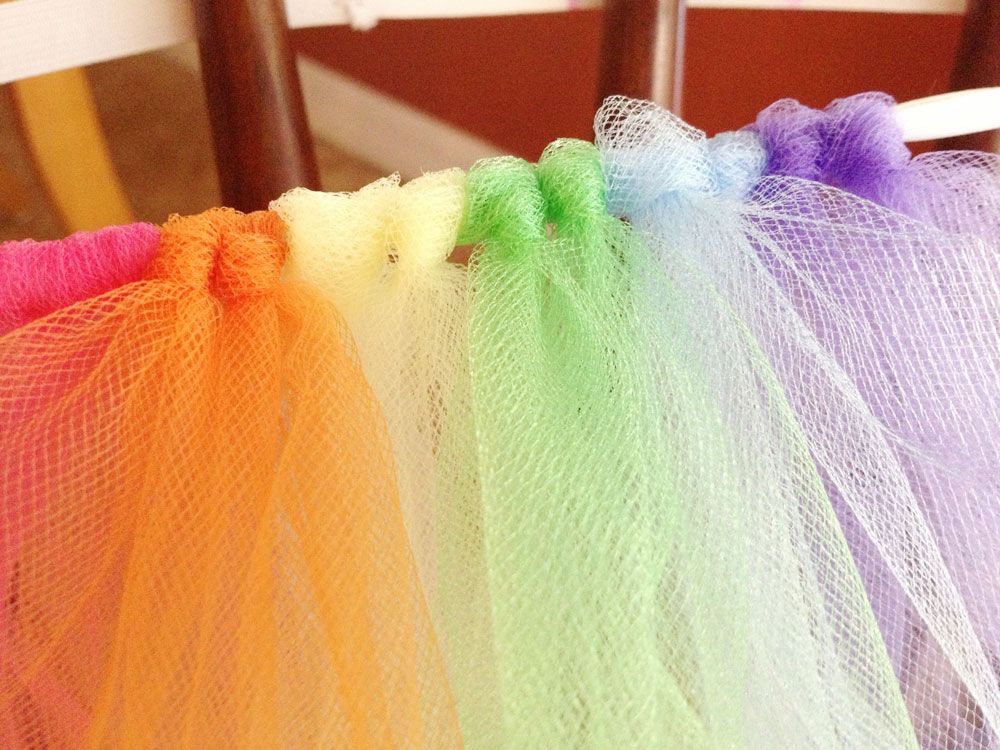 I'm thinking about making one if I can get the materials together this week! I love Halloween but, sadly, have totally slacked in the costume department this year!
Be sure to head over to
Kristen's blog
and read her instructions in full. I'm sure she'd love it if you let her know if you made this project! You can find her (and tag her) on
Twitter
,
Instagram
,
Facebook
, and
Pinterest
!
I mean, honestly, is this not the cutest rainbow you've ever seen?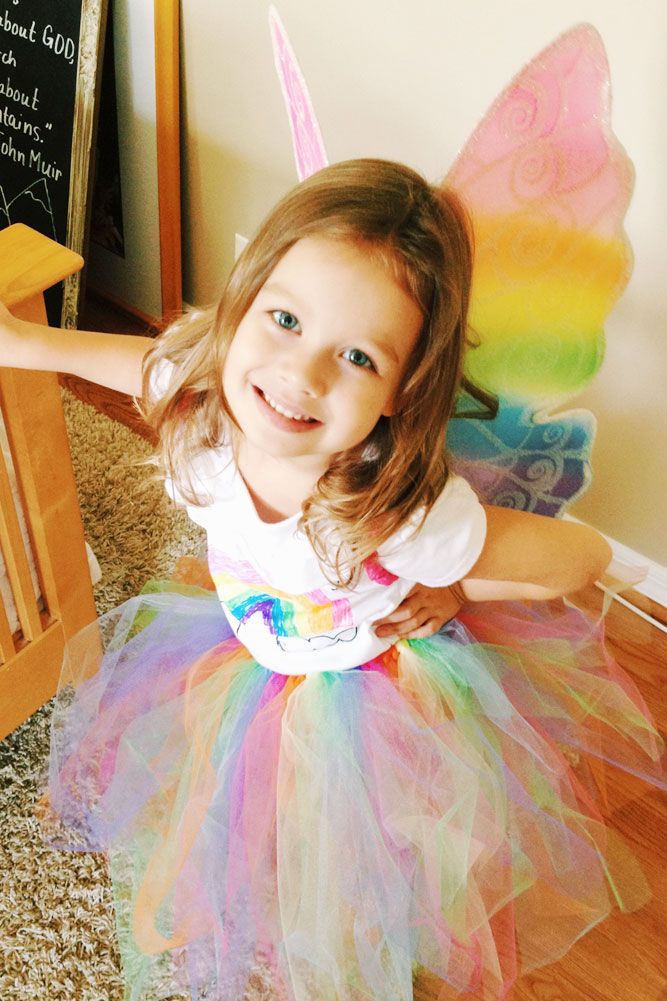 Happy Tuesday!