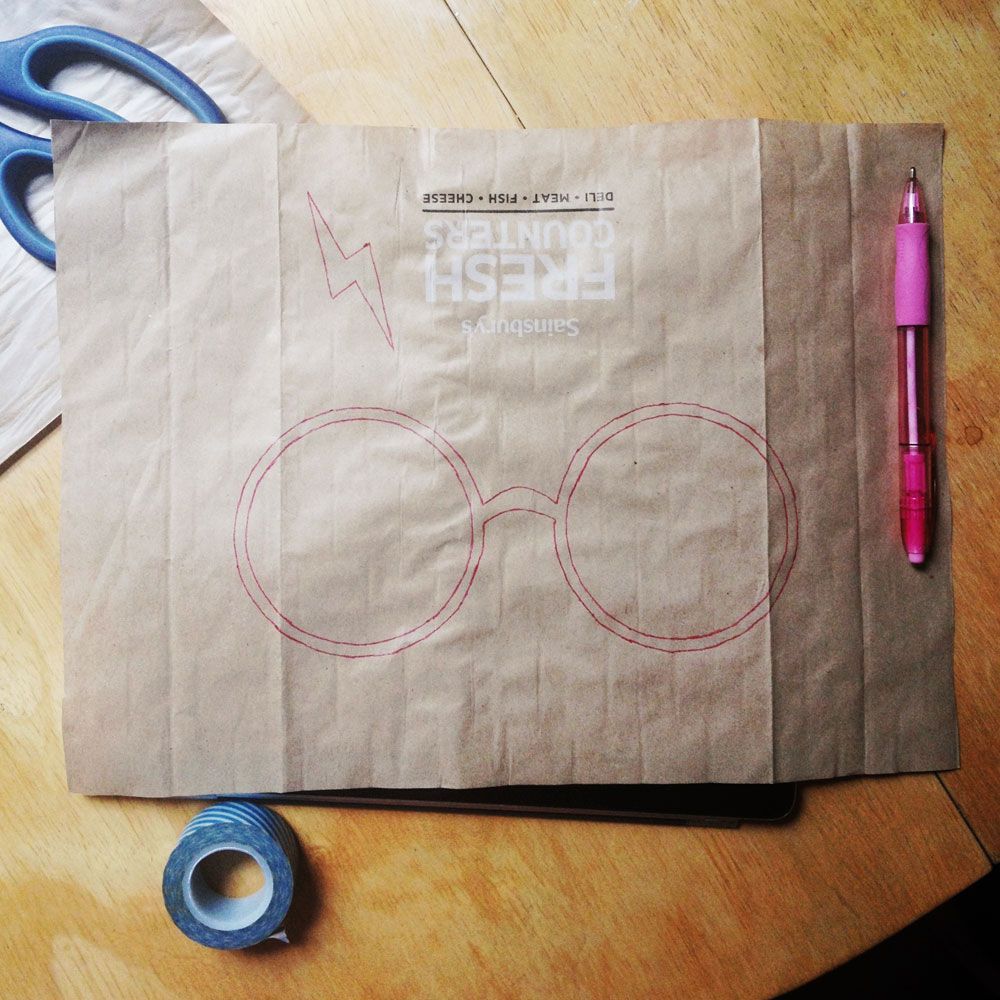 It's FRIDAY! I've been looking forward to today for WEEKS – since Ryan announced that we'll be heading to the
Studio Tour
today, I've been counting the seconds.
He's on his way now and I have to put the finishing touches on a surprise I made for him for our outing (ahem, see above), so I'll get straight to the links!
+
First! Is anyone else using VSCO Grid? I'm
loving
it! No followers, likes, any of that stuff. I've had mine for a few months now and I'm limiting it to images relating to food, adventure, and books, and you can view it
here
.
+
Next – I'll just get all the shameless self-promotion out of the way right at the beginning, stay with me – I wanted to say a huge thank you for the great response to
Dear Bobbi
! We're hovering just around 100 likes already on
Facebook
and
man
is that exciting! When I sent Bobbi eleventy squillion emails saying, "We're doing this!" I knew it would be fun for
us
, but it's so exciting and rewarding to see that it's fun for
you
as well! I'll stop saying "exciting" now. Exciting. Doesn't even look like a real word anymore! Anyway. Moving on!
+
In keeping with the theme of today:
Harry Potter Witches and Wizards of Congress
!
+
Allie
is giving a free talk
on blogging for fun and profit and you should check it out
if you're in Indy!
+
I remember
years
ago when I would always be eager to gobble up the latest Maureen Dowd column in the NYT. Good thing those times have gone,
as she's clearly lost her touch
. However, I'm glad that she creatively elided a quote from Chirlane McCray because that brought me to her story,
which is awesome
. Especially this quote:
I am more than just a label. Why are people so driven to labeling where we fall on the sexual spectrum? Labels put people in boxes, and those boxes are shaped like coffins. Finding the right person can be so hard that often, when a person finally finds someone she or he is comfortable with, she or he just makes it work. As my friend Vanessa says, "It's not whom you love; it's that you love."
PREACH!
+
I love everything that's going on
here
! Added to my blog roll!
+
Mommies! Are you clear on what can fit in your plastic bag to comply with the NFL's new policy? Kristen has a great
guide for you
over on her blog,
Mommy in Sports
.
+
Type hunting
!
+
Love this:
Write something worth a damn
.
+
Now,
this
is a brand of selfie that I can get on board with!
+
Black and white photos, colorized
. (Thanks for the link, Ryan!)
+
I won't either
, Bill.
+
This
makes me :(
+
You guys. The DIY ice cream sandwiches alone are a reason to bookmark
this list
and keep it forever.
+
Um.
I'll just leave this here
. Even though I have issues with it in a number of places.
+
NOPE
. I would never ever ever not in a million years get on this. Ever.
+
I had the pleasure of working two events for Helena when I lived in New Zealand. She's one of the most amazing people I've ever met and I'll be
following her column
with interest.
+
Janelle Monáe
can do no wrong
!
+
I've been outside of the US for so long that I forgot how ridiculous
this
is. So embarrassing, frankly.
+
What it's really like to be a copy editor
.
+
This
is such a cute idea! Reading is fun!
+
Ugh.
Coffee can kill you again
.
+
I don't even understand what the rest of this website is, but...
Sorry, Dartmouth
.
+
I SCREAMED with excitement when I saw
this news
! One, the book is phenomenal. Two, the author is a fellow Harvard grad and he and his brothers are pretty much the nicest people on the planet. Three, IDRIS. So,
go buy the book
and then come back and we'll reminisce about
when this happened
.
+
25 Steps to Being a Traditionally Published Author: Lazy Bastard Edition
.
+
Pretty sure I was a #3 and dated a #1
of the 12 types of people you'll meet in a hostel
.
+
I put
this link
on Twitter earlier in the week but I'd like to ask here - what do you spend more money on? Books or your personal vice?
+
My
favorite instagram of the week
via
@melissacihlar
!
That's it! Hope you have a wonderful weekend!
Happy Friday!