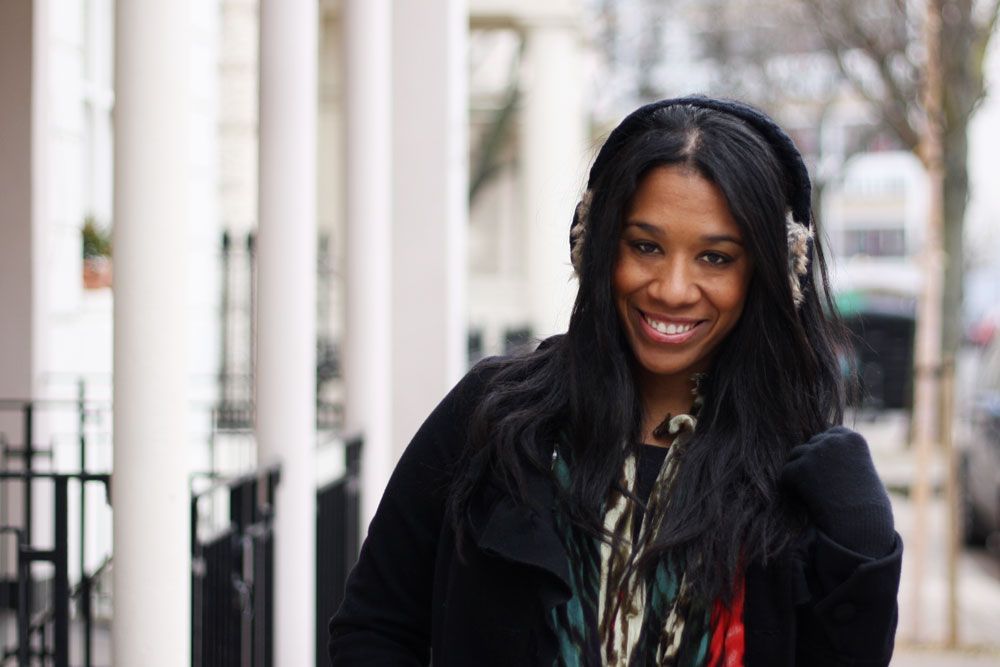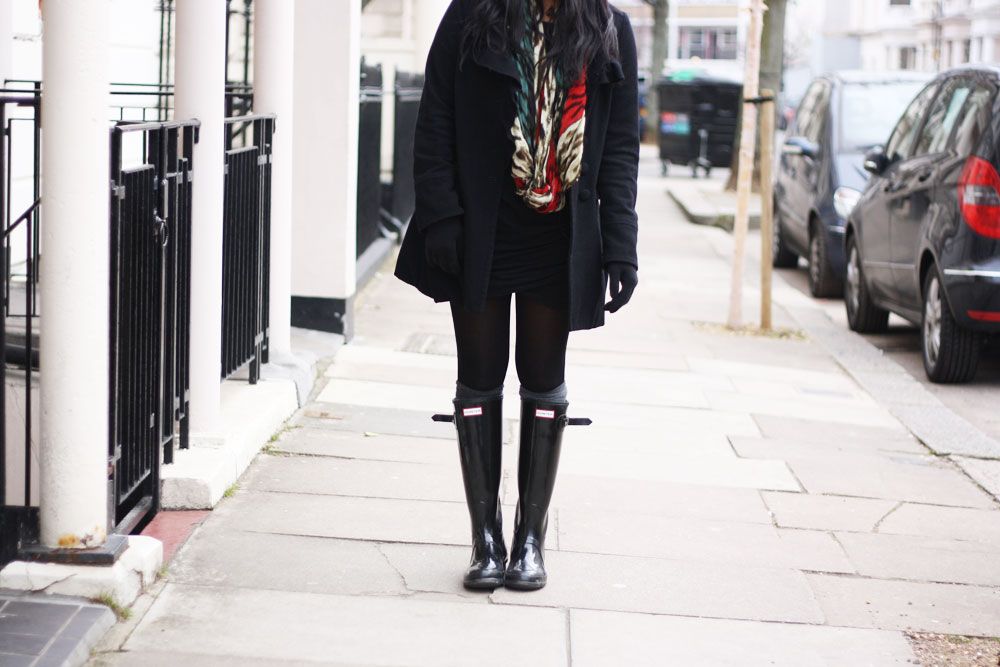 Whenever I actually decide to brave the cold and go outside lately, I've been sticking to a lot of black. While I've always worn dark colors in general, I used to have crazy colored coats and dresses dotting my closet and making the occasional rotations. Recently, I've found myself not even looking at anything that isn't black or a dark shade of brown, blue, or grey in stores. Instead, I try to branch out by wearing a colorful scarf or other accessory, but if I'm being honest, I appreciate what a flattering color black is and will gladly dress head-to-toe in it all day every day since it suits me. Sartorial curiosity, I have little.
Outfit photos always feel a little weird to me, but considering the Herculean effort that getting out of a warm, cozy bed to run errands on Saturday required, I figured I'd better document it. Thanks, Ryan! You were an excellent camera man!
scarf
// zara (
similar
).
dress
//
express
. (But, I've seen it on sale at Marshall's for like, $9.99).
coat
// kimchi & blue (old).
conductive gloves
// gift.
boots
// hunter.
ear muffs
(that double as earphones!) //
peter jones
.
Happy Wednesday!
--
twitter // pinterest // instagram // bloglovin' // email