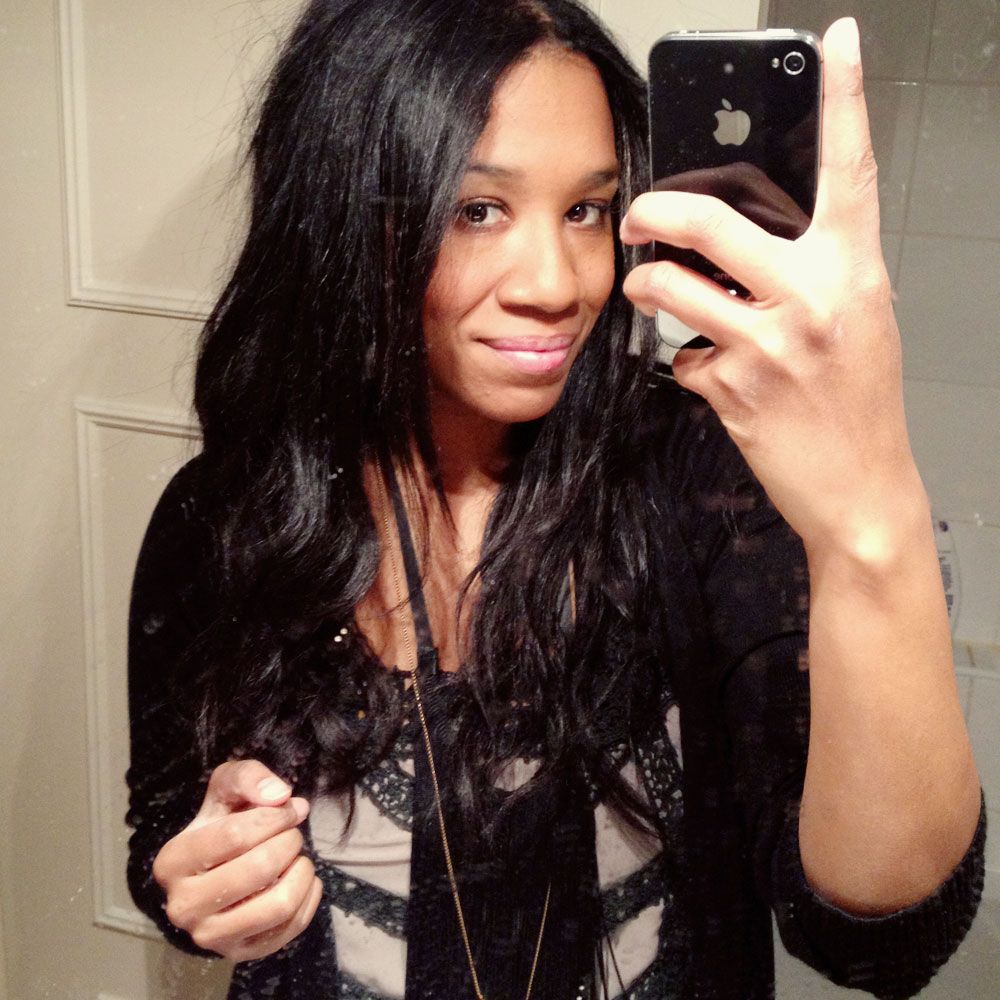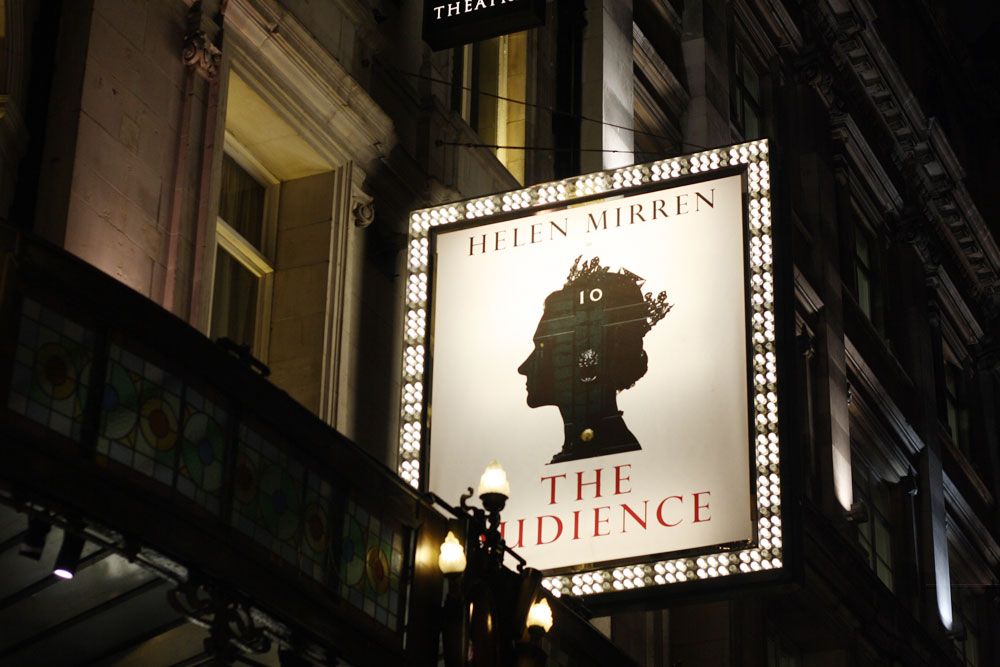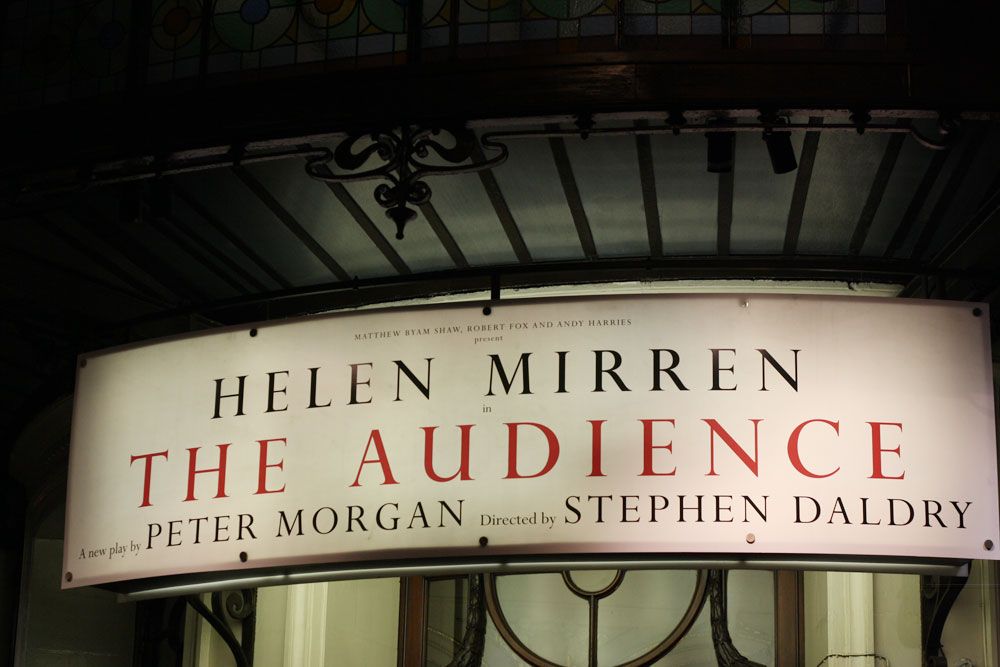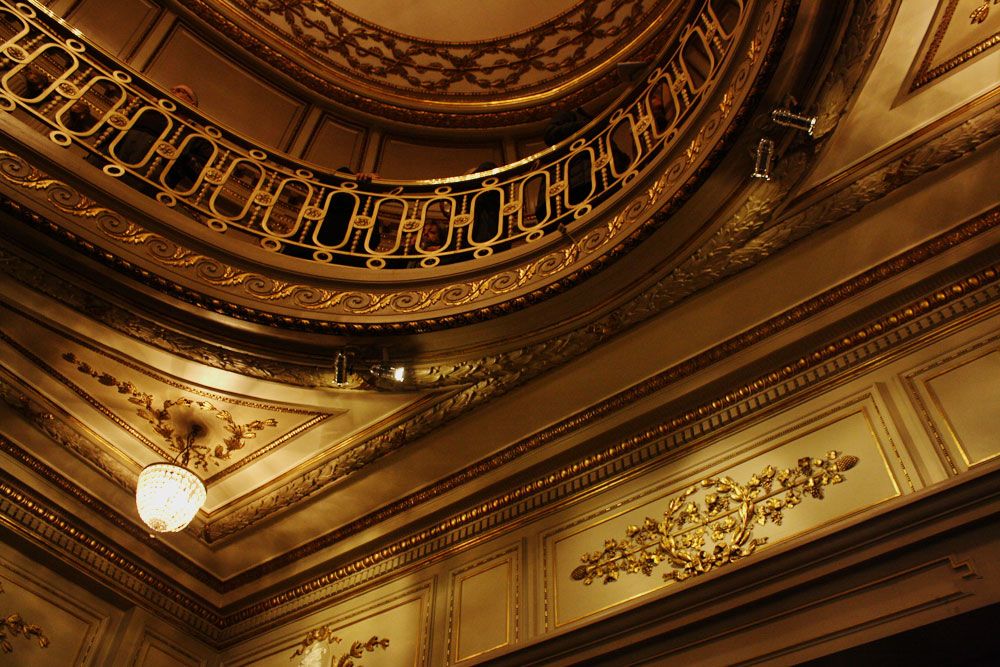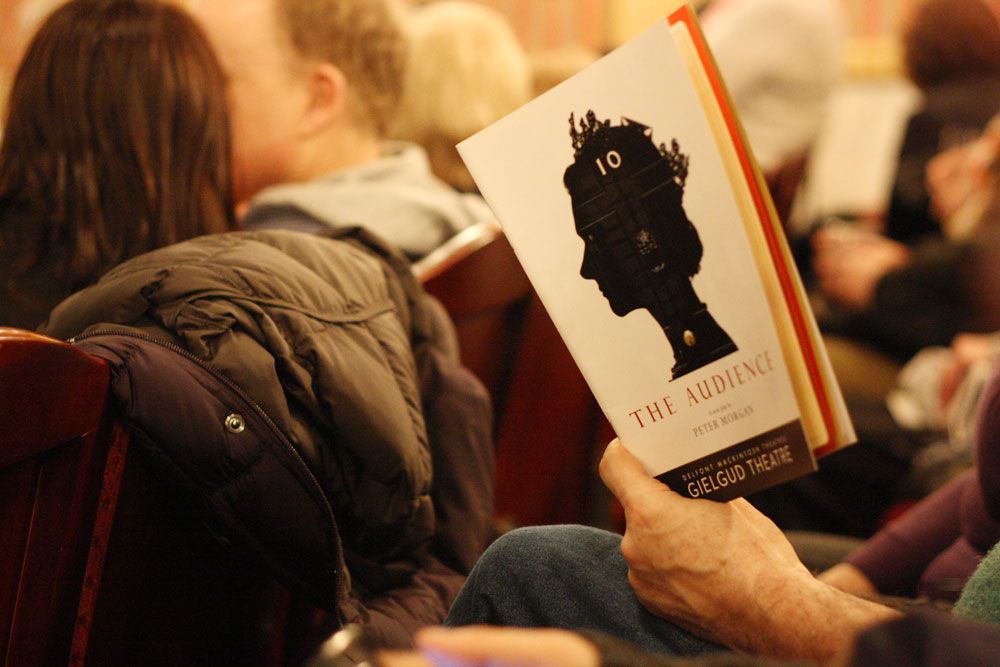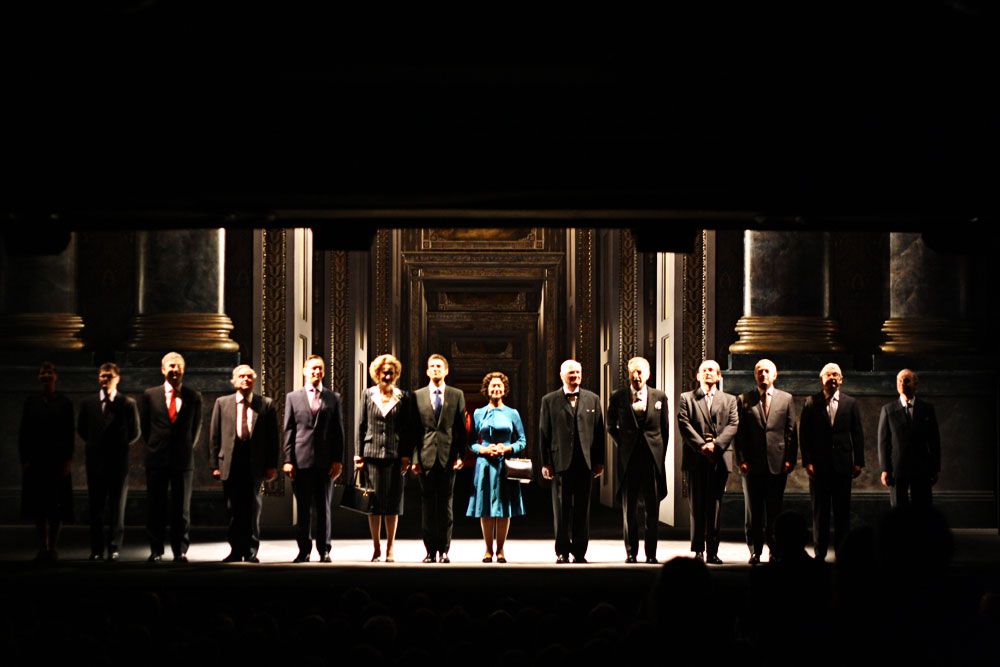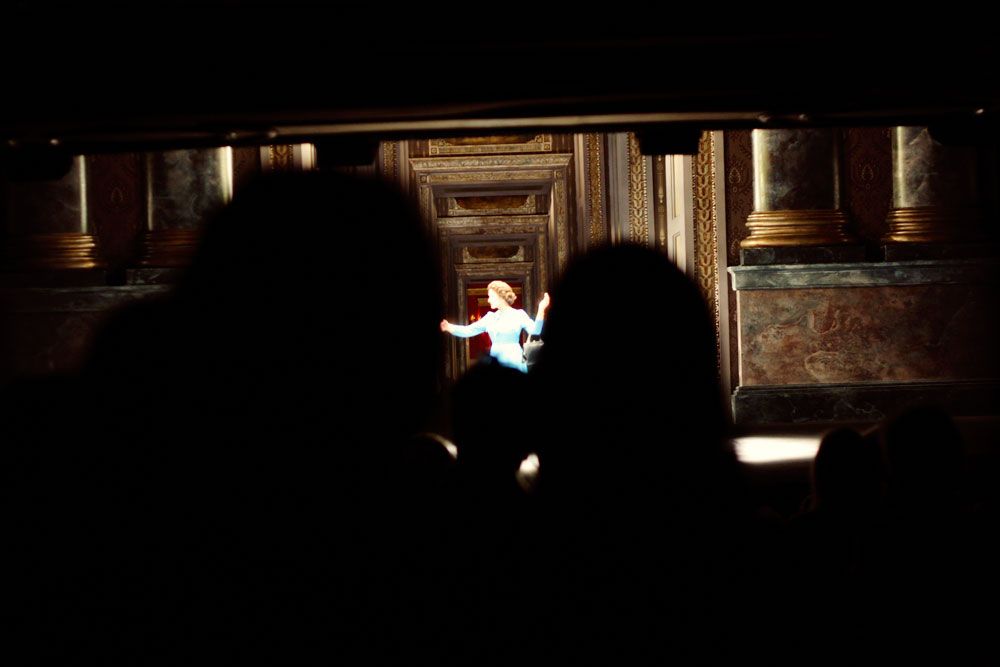 Last night, I put on my
dancing
play watching shoes*, met up with my sister, and went to see
The Audience
, a play written by Peter Morgan and starring Helen Mirren, in Piccadilly Circus! Here's a brief synopsis from the play's website:
--
"For sixty years Elizabeth II has met each of her twelve Prime Ministers in a weekly audience at Buckingham Palace – a meeting like no other in British public life – it is private. Both parties have an unspoken agreement never to repeat what is said. Not even to their spouses.

The Audience breaks this contract of silence – and imagines a series of pivotal meetings between the Downing Street incumbents and their Queen. From Churchill to Cameron, each Prime Minister has used these private conversations as a sounding board and a confessional – sometimes intimate, sometimes explosive.

From young mother to grandmother, these private audiences chart the arc of the second Elizabethan Age. Politicians come and go through the revolving door of electoral politics, while she remains constant, waiting to welcome her next Prime Minister."
--
I can't say enough good things about this show! Even though a few of the jokes were lost on me – even if you are a close follower of the comings and goings of the heads of Her Majesty's Cabinet, there are some things that I think you just have to be
English
to understand – I enjoyed the play from start to finish. Helen Mirren as Queen Elizabeth II was incredible (
again
) and Richard McCabe was beyond entertaining and endearing as Harold Wilson.
There was a major cast change (that I believe begun last night) due to illness, but honestly, it had no discernible impact on the performance. The writing was sharp and funny, complete with impressively timely jokes, including a call-out of the recent resignation of The Pope. The minimal sets and props paired with the skill of the actors really allowed the material to shine. I don't think I've laughed so hard at anything (TV show, movie, play...) in a long, long time!
If reviewing plays was my thing, I'd give it 5 stars! (4 stars? How many is the
most
stars?)
If you'd like to check it out in London, here are the theater details:
Gielgud Theatre
Shaftesbury Avenue
London W1D 6AR
And, ready for some awesome news??
If you can't make it to The West End (or...London...), you can catch it live on June 13 as part of the
National Theatre Live programme
! You'll have to make your way to a cinema for the viewing, and you can see if there's one near you by clicking
here
.
Tickets go on sale March 1!
Okay, I'm done gushing for the day! Happy Tuesday!
--
*Don't worry...after I got dressed and took this photo, I promptly cleaned the mirror.
Yikes.
--
twitter // pinterest // instagram // bloglovin' // email