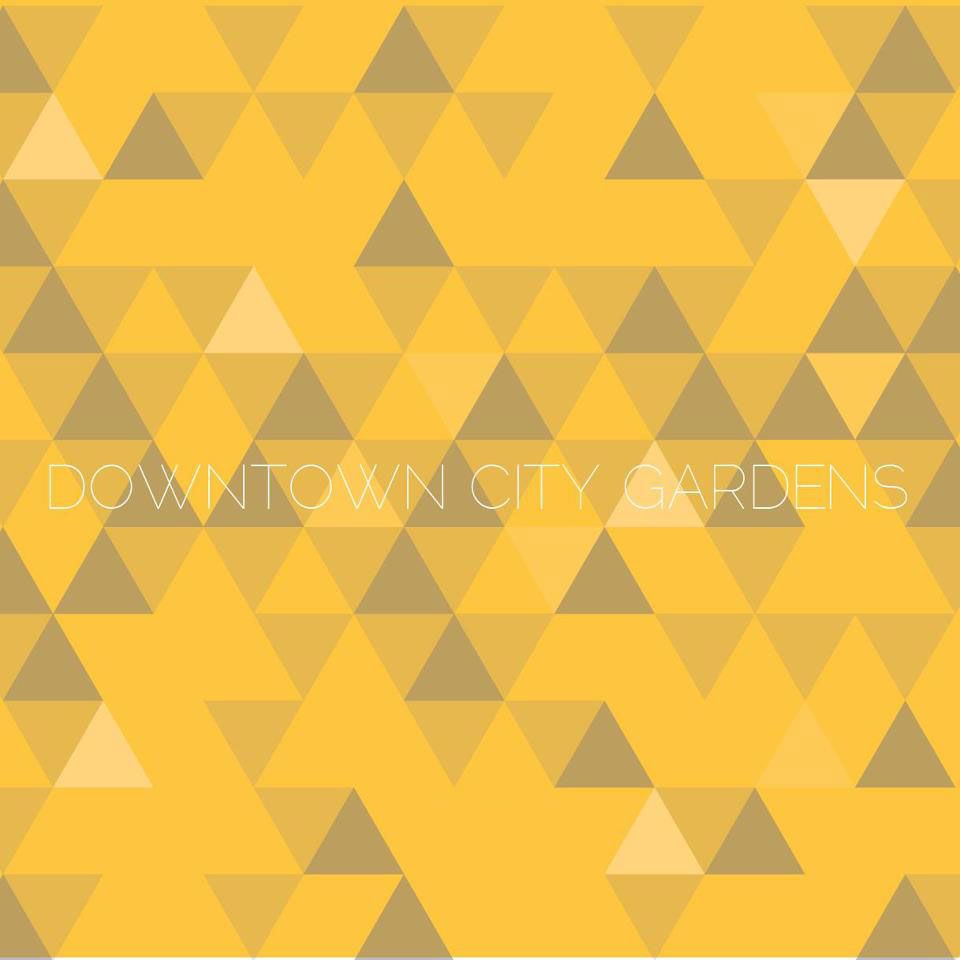 Okay, it's
Tuesday
. Yesterday was a wash, but I didn't want to wait another week before sharing this post with you guys.
I haven't written a
Music Monday
in about ten billion years, I know. I suppose I'm not writing this one either as I'm about to turn things over to Ryan, but don't be surprised if this feature becomes a bit more regular in the coming weeks. (Lots of upcoming summer jams to discuss!)
Thanks for covering for me, Ryan! And thanks for having excellent taste in music!
--
Today, I'm Ryan.
I'm very excited to share a recent discovery of mine with you. I'm excited, not only because they're fantastic, but as well as being partially based in London, they are also partially based in...BRISTOL! YEAH!
(Bobbi here, for those who don't know, Ryan lives in Bristol, I live in London.)
Downtown City Gardens
are five guys who released "Crying For Another Time", their debut EP, in 2012, and I'm sure they will be moving onto huge things in the next couple of years.
Their sound is a fairly familiar one–think Kings of Leon...but a version where you're able to actually understand what they are saying.
"Show Me Your Worst" was the first song I heard by DCG, and in the first 5 seconds, I was filled with dread. I sounded like a less poppy version of
The Killers
"Bones" (in my opinion, the time when
The Killers
started producing awful music), but as soon as the singing started, my fears were allayed, as I realized that
Downtown City Gardens
were NOT going to be as bad as the post-2010
Killers
.
There are two tracks of the six track release that are vying for title of 'Most Awesome Song'. "Any Other Way" and "December Dream". Be careful though, the opening two lines of "Any Other Way" have been stuck in my head for the last two weeks, and I can't shake them. It's really odd to go around singing
'Laaately, I've been acting sooooo strange'
, over and over, so my suggestion to you is to learn some of the other words before you start singing out loud.
The album has a British sunshine-y day feel to it. The guitars, coupled with some warmth and a little glorious sunshine, take me back to growing up in the summertime with bands like
Oasis
and
RHCP
playing. It's perfect for putting on, going out into the sunshine and taking a beer, kicking back and relaxing, and at only six tracks, you may just get to the end before it starts raining again.*
Have a listen, let me know what you think about it, and thanks for reading!
*UK readers know what I mean.
Happy
Monday
Tuesday!