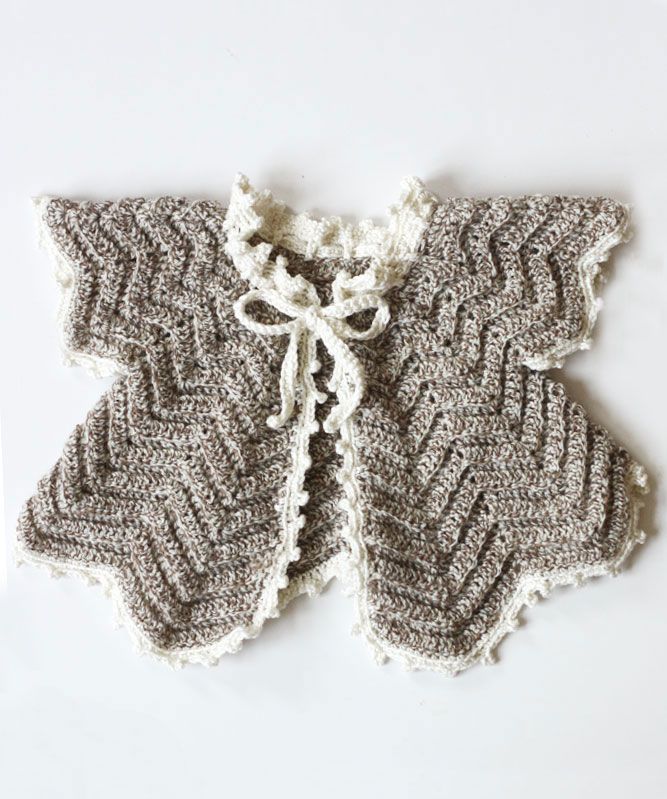 I know, I know, there's a
weird trend going on here
, considering the fact that there's no bun in
my
oven.
I can't help myself! Baby things are so cute and fun to make and
soft
and I don't think I'm going to be stopping with the tiny crochet projects any time soon!
This little number is for a baby girl who's on her way to two of my sweet friends from college! (I know, the only thing that makes baby things cuter is
college sweethearts
)!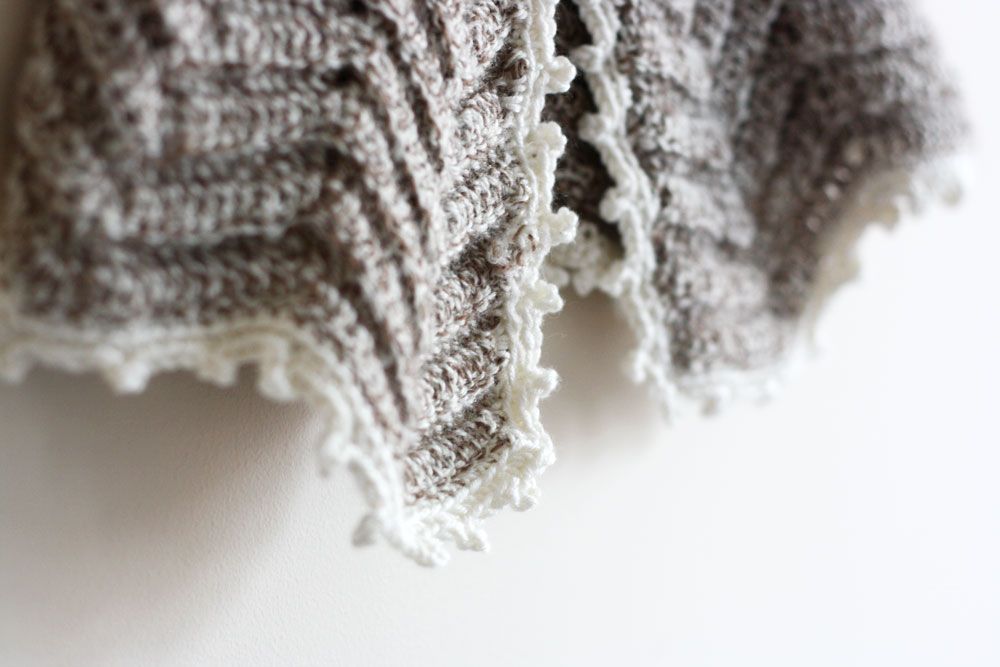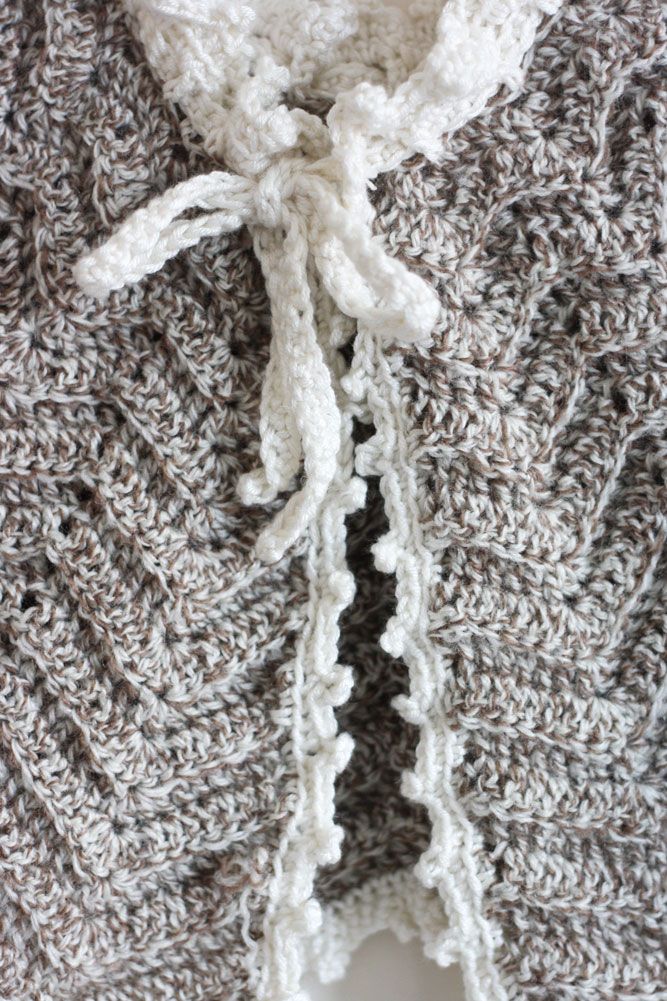 I started with
this pattern
, but quickly undid my work and used
the newborn to 6 mo. pattern
instead. It was written a bit more clearly and didn't have the errors that I found in the version for older babies (and I was lured in by the cute booties). However, I did end up going with the older baby pattern instructions for short sleeves. The happy family lives in a warmer climate, so there's not a big need for long sleeves! I then went back to the smaller pattern for the edging, because the Picot Edge was too precious to skip!
Finally, I didn't want to put a button on the neck (because I don't want to be responsible for any harm coming to a baby) and I thought a ribbon would be a little
too
sweet and kind of out of place. As an alternative to both patterns, I made a long chain, single crocheted my way across it, and knotted the ends to form the bow tie. I think it gave everything a nice finish!
You can find my notes (more detailed than usual)
here
!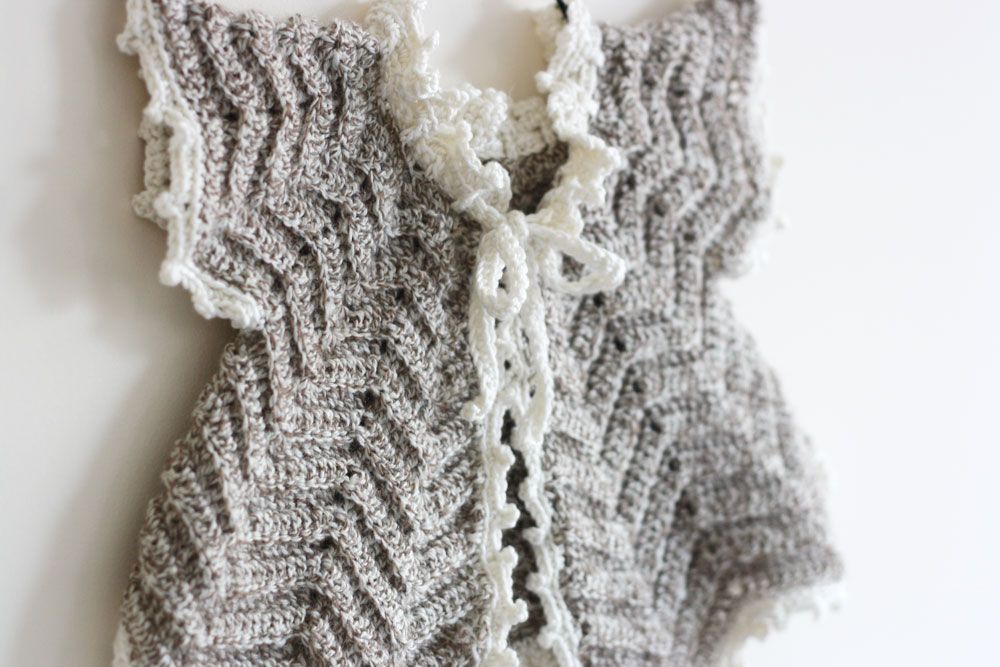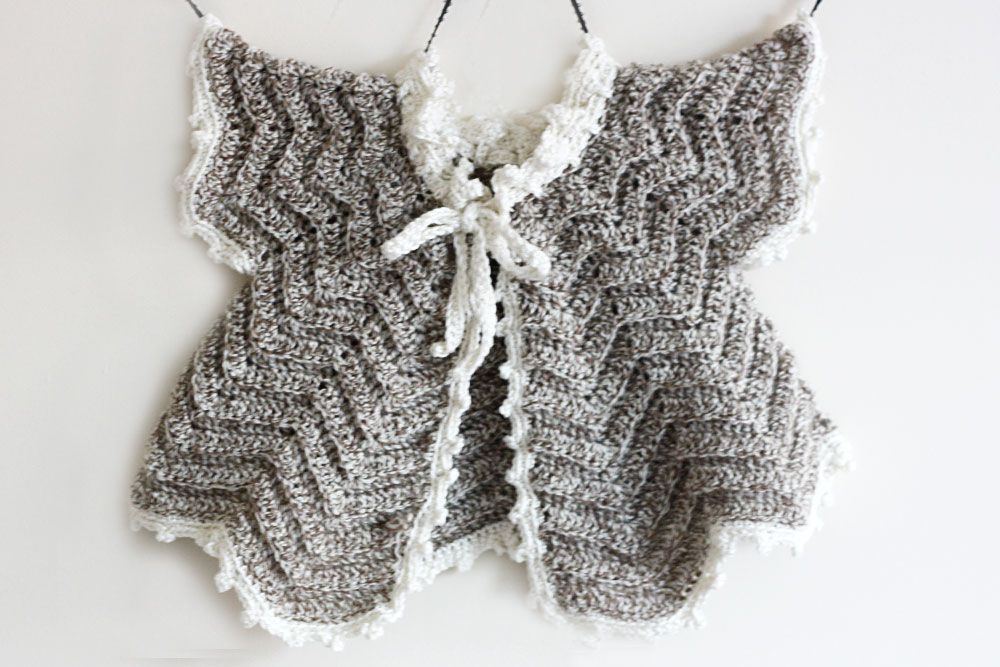 Happy Thursday!
(Also...if you're getting totally annoyed by my crochet posts, please tell me! I can definitely keep these things to myself! I just realized that I've gone from zero to CRAFT BLOG OMG in like, 2 seconds flat.)