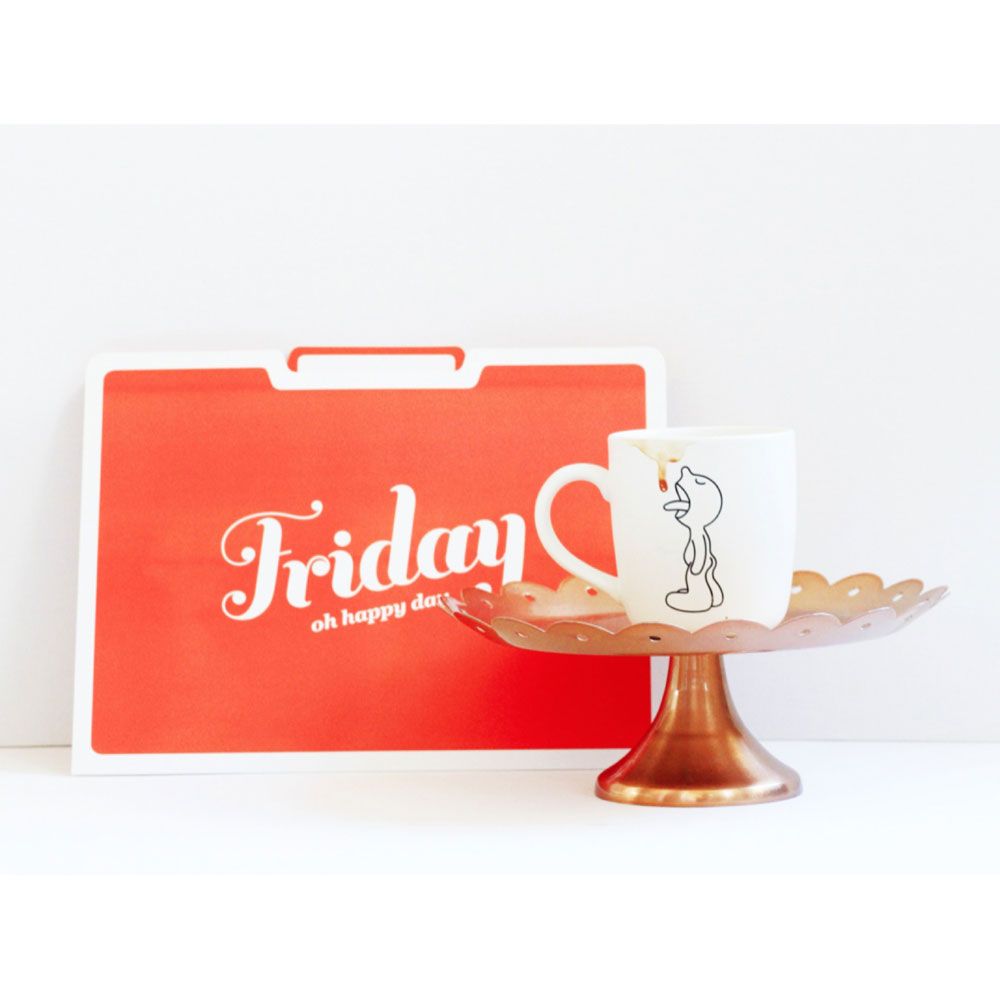 Hi! What a week! I've been pulling 12+ hour days every day save for today (with a 14-hour slog thrown in for good measure!) and I am SO happy that Friday is finally here! I'm currently deep conditioning my hair (
this
is basically me right now) while I type because I am the Queen of the Multitask today...and I am determined not to be late for my dinner date!
So let's get to some links!
Shameless Self-Promotion
+
I've been monstrously bad at showing off new on
Ready to Blog's Facebook page
, but! I got my life together today to show off
this little number
! Isn't she pretty?
+
If you missed my
Notes to My Younger Self post
, make sure you check it out! You can also check out more posts in the series
here
.
+
And, if you missed yesterday's post on
Vale House Kitchen
, do yourself a favor and go check it out! I had such a good time and I basically want to tell the entire world about it!
A bunch of food that I'm going to make and eat and love
+
Yum
.
+
Double yum
, and fancy!
+
And now that I know that we can handle making pasta without burning down the kitchen, I'm going to
try lasagne
!
+
Just got turned on to
Shipton Mill
and I'm really looking forward to getting some of their flour. Now that I fancy myself an expert. ;)
+
I've been forcing Ryan to watch cooking videos with me all week and I was totally charmed by
this one
.
Totally Random
+
In case
you need a hug
and nobody is around to give you one!
+
Really interested in seeing how
all this turns out
. What do you think of ads in your Instagram feeds?
+
There's no such thing as
risk-free travel
.
+
I have not totally positive thoughts to towards both the site discussed and the site publishing this...but...I'm on board with
this
.
+
:::
Heart eyes emoji
:::
+
Related
.
Long (but fantastic) reads
+
The Witness
.
+
The side-eye is strong
with this one
. I'm keeping my comments to myself because they're all curse words and this is a family-friendly place...sort of.
+
Amazing
.
+
Dig in
. (That's actually quite a few articles. All worth reading.)
+
I thought
this
was really interesting. I have issues with a bit of it and I think that there's room for a deeper discussion that isn't explored here...but there you go!
Blog Love
+
On
protecting your boundaries
.
+
Kristen shares
10 things she'd rather be doing than waiting in car line
.
+
Why Jamie Oliver's Food Revolution Breaks My Heart
.
+
A round-up of some great
calligraphy fonts
!
+
Some great advice on
chasing clients
.
+
Kate!
Marry me! You're hilarious!
+
Two of my favorite ladies have buns cooking in their ovens!
Lindsay is GLOWING
and Megan (also glowing!)
shares a really powerful post on anxiety and pregnancy
.
+
I lol'ed and then lol'd some more at
this
. Honestly, some people!
OK! That's it! Well, actually...here's a little note from a friend of mine!

Blogwarts is an 8-week course and lifetime community for heroines in training who tire of living vicariously through fiction and want to burst their dreams into reality. It is hosted by Xandra from Heroine Training.

You found a Blogwarts pointed black hat! Tweet a link to this page to @missxandrabee, and find the other 7 objects to receive a 20% discount on admission. Apply now to reserve your place, and the discount can be applied at any time.
And finally finally, my
favorite Instagram of the week
via
@pocketfork
.
Happy Friday!