October is one of my favorite months. My birthday, Halloween (my favorite holiday, early Christmas saturation be damned), and (to embody some stereotypical blogger behavior) the arrival of cooler temperatures all fall in the same month! What's not to
like
love?
Maybe this month I'll get my abuse of parenthetical statements under control.
This month I'm hoping to get quite a few crochet projects wrapped, read ALL THE BOOKS, and perfect a few slow cooker staples to get us through the next few months! We'll be taking a holiday to Italy for my birthday (huzzah!) and I'm really looking forward to the trip, but that means work is going to be
insane
for the next little bit. After a summer of 13-hour days, I'm looking forward to life slowing
way
down.
Anyway, I ramble.
October calendars are available for download over on Ready to Blog
!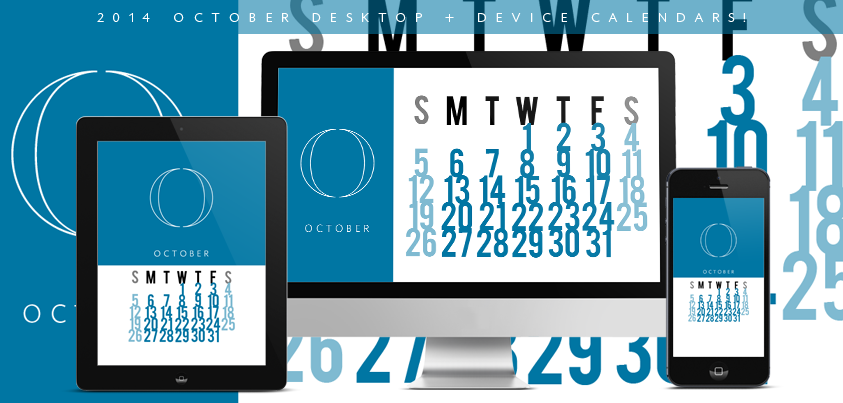 Go get 'em! And make sure you tag your photos of your calendars in use on
Facebook
,
Instagram
, or
Twitter
so that I can see them in the wild!
Happy October!